CU in Golden Valley
Location: 650 Douglas Drive Golden Valley, MN 55422

Convenient Credit Union Access
Centrally located in the Twin Cities, just 5 miles from downtown Minneapolis and 16 miles from St. Paul.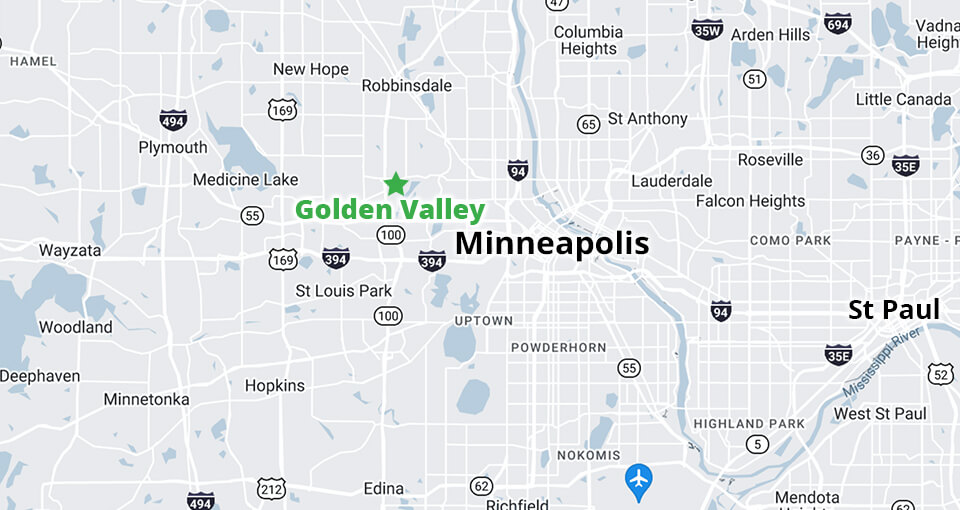 Make your money do more with these limited time offers:
Ready to become a member? We'll make a one-time $1.00 deposit to your Savings account, making you both a member and part-owner of the Credit Union. You and your family can start enjoying the benefits right away! Click below to get started.
Meet Erik
Your Golden Valley Branch Manager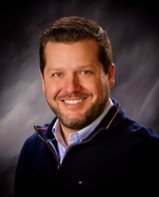 Erik Christenson is a highly experienced leader with nearly 15 years of banking and credit union experience. With a strong focus on financial education, Erik is passionate about empowering everyone to discover financial freedom.
Erik's vision for the Golden Valley is to create and foster a member-first in-branch BCU experience. And he's incredibly excited our members will now have a convenient way to bank right in the Twin Cities!
Originally from Winona, Minnesota, Erik has lived in the metro area for over 10 years. When he's not at the office, you can find him on the ski hills, at a comedy show, or enjoying life with partner Kate, their children, and pup, Milo.
Frequently Asked Questions
Can my family members join?

Individuals who are the immediate or extended qualifying family of an existing member related by blood, marriage, fostering, or adoption can join the Credit Union. Eligible family members include spouses, parents, children, siblings, domestic partners, grandchildren, grandparents, aunts, uncles, nieces, nephews, and cousins.

Where is the Branch located?

The Golden Valley Branch is located at 650 Douglas Drive Golden Valley, MN 55422.

Who has access to the Golden Valley Branch?

The Golden Valley Branch is available to existing Credit Union members, employees of our Company Partners, eligible family members of existing members and subscribers of Life. Money. You.®. This includes all existing Credit Union members listed on our Membership Eligibility page.

What if I have or open an account and then move or leave my company?

Once a member, always a member! The benefits of Credit Union membership will always be available to you and your family, no matter where life takes you. Relocating to a new area? No problem! Changing jobs? The Credit Union goes with you. Retiring? We're Here Today For Your Tomorrow. Our commitment to your financial well-being is truly a lifelong promise. We're accessible 24 hours a day in all 50 states and abroad using Digital Banking.

What services does the Branch provide?

Branch services and features include account opening, transactions, loans, lobby access, drive-thru, and 24/7 access to cash and check deposits through a full-service ATM.

Business hours are Mon – Fri 9:00 am – 5:00 pm and Sat 9:00 am – 12:00 pm.
​​​​​​​​​​​​​​

1. Rates and Annual Percentage Yields (APYs) accurate as of 6/1/2023. Offer valid for new Money Market Special account with a minimum balance of $15,000 in new money. New money is defined as money not on deposit with BCU at or within 90 days prior to account opening. This is a tiered rate account. Balances below $15,000 will earn the stated lower rate of 0.05% APY. Balances of $15,000 and greater will earn the introductory rate 4.00% APY for 12 months from the account open date. The 12-month introductory rate period begins the month the account is opened and ends the last calendar day of the 12th month. After the 12-month introductory period, balances of $15,000 and greater will earn the rate of 1.75% APY. The rates and APYs are variable and may change without notice. Dividends are calculated by using the Daily Balance method, which applies a periodic rate to the balance in the account each day in the period. The dividend rate for a particular tier will apply to the entire balance if the daily account balance is within the balance range for that tier. Dividends will be compounded and credited monthly. The dividend period begins on the first calendar day of the period and ends on the last calendar day of the period. Dividends will begin to accrue on non-cash deposits (e.g. checks) on the day after you make the deposit to your account. If you close your account before accrued dividends are credited, accrued dividends will not be paid. Fees could reduce earnings. Six withdrawal transaction per month are allowed. No more than six preauthorized, automatic, or telephone transfers may be made from this account to another account of yours or to a third party in any month. If you exceed the transfer or withdrawals limitations, your account may be subject to a $3 excessive withdrawal fee for each transaction that exceeds the monthly six transaction limit and closure by BCU. See Service and Fee Schedule in BCU Consumer Member Service Agreement at http://www.BCU.org for a list of fees applicable to this account.


2. Promotional rate accurate as of 05/01/2023. Offer available to BCU members, who fund the 18 Month certificate with new money. New money is defined as money not on deposit with BCU at or within 30 days prior to account opening. The minimum balance required to open a Certificate Account and obtain the promotional annual percentage yield (APY) is $500. The APY is based on the assumption that dividends will remain in the account until maturity. A penalty may be imposed for early withdrawal. Penalty may reduce earnings.

3. To earn monthly dividends and reimbursements of other banks' ATM surcharge fees up to $5.00 per transaction, your account must meet all three of these requirements monthly to qualify for Level 1 or Level 2. Please note, ATM surcharge fees are covered up to $5.00 per transaction, any remaining ATM surcharge fee over $5.00 will not be reimbursed.

To achieve Level 1, you must have monthly direct deposits totaling at least $1000 into your PowerPlus Checking account on an ongoing monthly basis, enrollment in eStatements and completion of at least fifteen (15) qualified transactions.

To achieve Level 2, you must have direct deposits totaling at least $3000 into your PowerPlus Checking account on an ongoing monthly basis, enrollment in eStatements and completion of at least thirty (30) qualified transactions.

Qualified transactions include any combination of the following: BCU Debit Card PIN, Debit Card signature, credit card purchases, Online Bill Pay or ACH payments, which will apply toward the monthly requirements in the month they post to your account. Credit card transactions that post on the last day of the month will be applied toward the following month's transaction total. Accounts not meeting all monthly requirements will not earn dividends and will not receive reimbursements of other banks' ATM surcharge fees. Rates accurate as of 12/1/2022.

The dividend rate and annual percentage yield (APY) may change at any time. Balances up to $15,000 will earn the stated higher rate and the portion of the balance over $15,000 will earn the stated lower rate. See rate sheet or website for current rates. There is no minimum balance required to earn dividends. Dividends are paid monthly and calculated based on the average daily balance method. Fees may reduce earnings.

PowerPlus Checking is available as a personal account only and is limited to one account per member. When Opted In, if you do not have sufficient available funds in your checking account to clear a presented item, funds may automatically transfer from your savings or money market share and may count towards withdrawal limitations for that savings or money market share (Electronic funds transfers from savings and money market shares, which include overdraft transfers are limited to six per month). Each electronic funds transfer in excess of six per month is subject to a $3 excessive withdrawal fee. See Service Charges and Fees Schedule in Consumer Member Service Agreement for further details. PowerPlus™ Checking is a trademark of BCU.
3A. Enhanced Direct Deposit allows you to receive payroll and other electronic deposits up to two days ahead of your scheduled payday. It's important to note, funds are not AVAILABLE for you to spend until they are reflected in the AVAILABLE BALANCE. Please be sure to confirm available funds in your account before withdrawing against this deposit. While BCU will try wherever possible to advance payroll direct deposits by up to 2 days, availability of funds ahead of the original scheduled pay date is not guaranteed. You should not rely on Enhanced Direct Deposit to satisfy the needs of scheduled bill or loan payments, or any other date-sensitive financial obligations.

4. A Home Equity Loan or Line of Credit must be transferred to the Credit Union from another financial institution to qualify. Cash back amount will vary by state. GA, WI, AZ, FL, MD, and NY members will receive $200 cash back. All other states will receive $250 cash back. Cash back amount will be deposited into your Credit Union savings or checking account when the loan closes. We will not deposit the cash back amount into an account at another financial institution. Applies to loans up to 80% LTV (loan-to-value). Must take a minimum initial advance of $50,000 in new money in order to be eligible for the cash back offer. Existing Credit Union Home Equity Loans/Lines of Credit and Credit Union First Mortgages do not qualify for this offer. Home equity applications must be submitted and approved between January 1, 2023 and June 30, 2023 to qualify for cash back offer.


4A. Average cash rewards calculated based on 384 home closings with a real estate agent in the HomeAdvantage network of approved agents between 1/1/2022 and 12/21/2022.


4B. Closing costs vary by state. You may be responsible for closing costs, including appraisal, flood determination, title insurance and recording fees. If the subject property securing this loan is in a state that collects a mortgage recording tax, intangible tax fee, transfer tax or an attorney fee, you will be responsible to pay those fees at the time of close. Costs to satisfy certain prior liens may be assessed. There is a $100.00 application fee for Home Equity Line of Credit. You must have $100.00 available in your account at the time of your request. The fee will only be assessed if your loan is approved. For home equity line of credit applications submitted and approved between January 1, 2023 and June 30, 2023, the $100 application fee will be waived.


5. Mention this offer to your Loan Representative to determine if you qualify to receive the cash bonus. Auto purchase and refinance loans must be funded between 1/1/2023 - 6/30/2023 to qualify. Additionally, a minimum loan amount of $10,000 is required to receive this cash bonus. Current BCU loans are not eligible for the cash bonus. May not be combined with any other vehicle cash promotional offers. The total amount financed may include proceeds for loan protection coverage such as Guaranteed Asset Protection (GAP), Mechanical Repair Coverage (MRC), Prepaid Maintenance and Loan Payment Protection (LPP). The cash bonus will be awarded in the form of a direct deposit to your Credit Union checking or savings account within 3 business days from the funding date of the loan.


6. Offer only available on new accounts. You will receive 35,000 CURewards bonus points upon making purchases totaling at least $1,500 (exclusive of credits, returns and adjustments) that post to your account within 90 days of your account open date. Account must be in good standing to receive the bonus points. After qualifying, please allow 6-8 weeks for the rewards to post to your rewards balance.


6A. Earn 2 points per dollar on all net qualifying purchase transactions (purchases less credits, returns and adjustments). Cash advances, balance transfers, and checks used to access your account are not considered purchases and will not earn rewards.


6B. Points will not expire as long as the account is open and in good standing.


6C. APR = Annual Percentage Rate. Offer available on new accounts only. Existing accounts are not eligible. For qualifying accounts, all purchases and balance transfers posted to the account during the first 365 days after the account open date, up to your available credit limit, will receive a promotional 0% APR. At day 366, the APR for any remaining promotional balances will increase to the standard APR for purchases and balance transfers, and all subsequent purchases and balance transfers will receive the standard APR for purchases and balance transfers. Balance Transfers may not be used to pay off or pay down any amount owed to the Credit Union. There is a transaction fee of 3% of the amount of each balance transfer. All existing payment terms apply.



Specials & Disclosures:

HELOC and Home Equity Loans (Fixed or Variable) – $100 Application Fee Waived and $250 Cash Reward if you refinance a HELOC/Home Equity Loan of $50K+ from another institution

Closing costs vary by state. Closing costs paid by BCU are limited to appraisal, flood determination, title insurance and recording fees. If the subject property securing this loan is in a state that collects a mortgage recording tax, intangible tax fee, transfer tax or an attorney fee, you will be responsible to pay those fees at the time of close. Costs to satisfy certain prior liens may be assessed. There is a $100.00 application fee for Home Equity Line of Credit. You must have $100.00 available in your account at the time of your request. The fee will only be assessed if your loan is approved. For home equity line of credit applications submitted and approved between January 1, 2023 and June 30, 2023, the $100 application fee will be waived.

A Home Equity Loan or Line of Credit must be transferred to the Credit Union from another financial institution to qualify. Cash back amount will vary by state. GA, WI, AZ, FL, MD, and NY members will receive $200 cash back. All other states will receive $250 cash back. Cash back amount will be deposited into your Credit Union savings or checking account when the loan closes. We will not deposit the cash back amount into an account at another financial institution. Applies to loans up to 80% LTV (loan-to-value). Must take a minimum initial advance of $50,000 in new money in order to be eligible for the cash back offer. Existing Credit Union Home Equity Loans/Lines of Credit and Credit Union First Mortgages do not qualify for this offer.




Auto Loan: $200 cash bonus when you Buy or Refinance

Mention this offer to your Loan Representative to determine if you qualify to receive the cash bonus. Auto purchase and refinance loans must be funded between 1/1/2023 - 6/30/2023 to qualify. Additionally, a minimum loan amount of $10,000 is required to receive this cash bonus. Current BCU loans are not eligible for the cash bonus. May not be combined with any other vehicle cash promotional offers. The total amount financed may include proceeds for loan protection coverage such as Guaranteed Asset Protection (GAP), Mechanical Repair Coverage (MRC), Prepaid Maintenance and Loan Payment Protection (LPP). The cash bonus will be awarded in the form of a direct deposit to your Credit Union checking or savings account within 3 business days from the funding date of the loan.

Travel Rewards Visa: 35K bonus points for $1,500 in spend during the first 90 days (and earn unlimited 2X points on every purchase after that)

35K points disclosure: Offer only available on new accounts. You will receive 35,000 CURewards bonus points upon making purchases totaling at least $1,500 (exclusive of credits, returns and adjustments) that post to your account within 90 days of your account open date. Account must be in good standing to receive the bonus points. After qualifying, please allow 6-8 weeks for the rewards to post to your rewards balance.

2X Points disclosure: Earn 2 points per dollar on all net qualifying purchase transactions (purchases less credits, returns and adjustments). Cash advances, balance transfers, and checks used to access your account are not considered purchases and will not earn rewards. Points will not expire as long as the account is open and in good standing.

PPC – 4%, EDD, & unlimited ATM withdrawals